Airbnb type short term rentals opportunity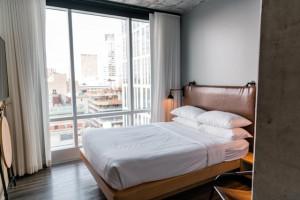 Today, expenses such as the property  tax – ENFIA, the cost of electricity and heating, the fees  of common areas, maintenance due to misuse by long term tenants, unpaid rents etc. have made property ownership an unprofitable investment for some owners while for others who live abroad or have vacation properties outside Athens the costs are high in relation to the frequency of their stay in their property,  Thus, we offer a hassle-free income to those landlords who often have closed properties either because they avoid renting them or because they do not collect the agreed rent or because the rents are in many cases low.  Often, renting is unprofitable due to damage, the need for renovations after each rental and quite often due to non-collection of rents from long-term lease agreements.
We undertake the promotion of your property with secure reservations without having to worry for anything. No expenses if there are no reservations, so no cost, the owner of a property enjoys a secure income with guaranteed payments on a monthly basis without providing any costs or valuable time.
Our constant contact with the house ensures that everything works, every little damage is prevented and repaired and the house is always in excellent condition. This is an additional very important advantage of short-term leasing with management being entrusted to an experienced company such as Propertability. After all, booking management requires expertise, time, patience and a passion for hospitality. We undertake to manage your property as if it were ours.
You can read about Cooperation Models/ Prices here.