Why work with Propertability – What makes us different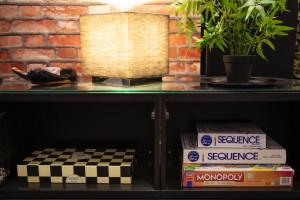 What differentiates us from the companies in the field is:

Constant effort to add value to our clients' properties at all stages of the preparation and the management of the property by finding creative and effective solutions. We dedicate as much time and effort as necessary in order for your property to diversify and stand out το be the perfect accommodation for our guests. Read how we create properties with a specific concept and substantial added value, which brings more bookings, here.

In-depth knowledge of the short-term rental market and the requirements of personal hospitality that ensures the optimal visibility of your property, the appropriate pricing and the complete guest experience that leads to excellent reviews and additional bookings. We have a network of alternative sources of guests in addition to Airbnb-type platforms, especially for periods of low number of tourists, such as personal clientele, company executives, international students, nomads, travel agencies, etc. in companies and in specific interest groups.

Assumption of overall responsibility for all the processes of preparation, promotion and management of the property that ensures you peace of mind, proper results and uninterrupted income. Read about our services here.

On going complete, meaningful and substantial information and consultation with you, considering it the guarantee of proper and long-term cooperation.