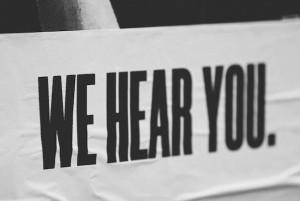 In a nutshell we undertake the preparation of the property, the promotion on all relevant on line booking platforms (photo, description, pricing of stay, uploading to platforms, conditions, booking and cancellation policies, payment methods, etc.) and the whole of bookings administration and management, i.e. guests communication, financial agreement, home preparation and cleaning, purchase of supplies, delivery of property to the guest, information, instructions, problem solving, airport transfers etc. as well as monthly reporting and payments to you.
Property evaluation
At first, we will evaluate the property potential for short time rentals and will discuss this with you, the owner. The rule is that each property has its audience. Important factors of choice by the guests are: Area, specific location of property, proximity to transport, security and the look and quality of property. All above factors affect rental frequency (occupancy) and price.
Property preparation for short term rentals
We will advise you on the possible alterations you may need to make, such as moving or buying furniture, decoration, removing things for your security, small works and repairs, purchases needed e.g. linen, kitchenware. etc.
Renovation and or / furnishing (if needed)
If a full or partial renovation is required, our team of experienced partners will undertake to propose conceptual designs along with a budget, fee and timeline and, upon agreement, carry out a tasteful renovation, including technical works and all necessary purchases of furniture, household items and decoration.
In case the property is unfurnished, we undertake the work of sourcing furnishings on the basis of discussed design solutions within an agreed budget and fee.
Uploading the property to online booking platforms
After signing the agreement (minimum 1 year), we start with photography. Photographing is done by our professional photographer (minimum cost 50 €, final cost corresponding to sq.mt and rooms). Then we proceed with uploading the house on global online platforms with photos and description along with terms and conditions of rental prices, restrictions, house rules, cancellation policy, availability dates, payment methods, etc.
Our aim is to best show case and promote the strengths of your property. We will utilize alternative booking sources addressing companies and specific interest groups. Throughout the duration of our partnership we will be constantly monitoring prices and bookings in order to maximize results.
Bookings administration and hospitality management
Cleaning and trimming of the property

We take care that all spaces are tidy and sparkling clean because we know the importance of first impression to our guests. Quality hosting leaves happy guests and high reviews, and these bring new bookings

Professional washing and ironing of linen

We offer our guest comfort and hygiene by providing impeccably cleaned and ironed linens

Purchase of accommodation supplies

We make our guests feel at home by always providing necessities like coffee, tea, water and light snacks as well as high quality bathroom amenities.

Communication with guest (24 X 7)

Communication with guests begins well before their arrival. Friendly attitude and effective information and guidance are the basis of their enjoyable stay and positive reviews.  

Airport transfer (if needed)

At a market standard rate we offer personalized pick up – drop off from and to the airport / train station / port with verified taxi drivers.

Delivery of the property to the guests with full presentation

This is also an important hospitality moment. We explain all house functions to the guests as well as their whereabouts and options in the area.

Concierge services to guests related to the area, the options and / or anything else they may need.

Throughout their stay we are 24 /7 in our guests disposal to address any issue and to cover all needs.

Property check upon guests departure

We check for possible missing items / damages / technical issues, so that we can manage such before next guests arrival. Minor repairs are not charged. Airbnb indemnifies for damage or theft

Regular technical inspection / maintenance

We make full periodical checks / maintenance so that your property is always kept in excellent condition

Monthly reporting and payments to you

We issue a full, clear and detailed revenues and costs report every month and upon your agreement we transfer you the balance.
You will have full accessibility to your property at times where there is no reservation for any check, stay or other reason.